This is the post for the week of November 29, 2016.
Connecting with Your Writing Group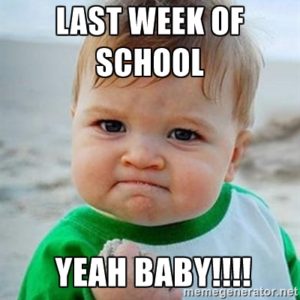 We only have one more week of classes, so this is your last chance to get feedback and help from your group. You can post drafts of your remaining work in the 11/29 Group Discussion. Be sure to provide feedback on these drafts to your group members before you leave for Thanksgiving break so that you can work during break if desired.
Revising Projects After Grading
I have encouraged you to turn your work as early as possible, so that you would have time to revise. We have come to the point in the term when time for revision is no longer a given.
At this point, I will grade your work as quickly as possible, but I cannot guarantee that I will be able to return work fast enough for you to revise. Everything depends upon when you submit and how many others have submitted work. I have about 100 students, so logistically, if everything comes in during the last days, there's no way to get it all graded before the 7th. The sooner you turn things in, the better your chances.
Additional Discussions Opportunities
If you need additional participation evidence, you can post comments and replies in these new Discussions:
These Discussions are all due Monday, December 5. The end of the grace period for these discussion posts is Wednesday, December 7 (the last day of classes).
Including Evidence of Participation in Your Final
You will propose the grade you should receive for the participation portion of your course grade in your Final Exam. To support your proposal, you can use the information in your Participation Log and your Discussion Posts. To do so, you can include the share link to your Participation Log and links to contributions in Discussion Posts. You can also include screenshots or copy and paste relevant information.
Continue Work on Your Projects
Continue work on your projects, following the schedule you set in your Coursework Proposal.
Follow the project submissions instructions, if you are ready to submitting one of your remaining major projects.
All your work is ultimately due by November 30, with a grace period that ends on December 7 (the last day of classes).
Calendar for the Rest of the Term